Dancing with Nomads
During our stay and our work with Traditional Tibetan Medicine – Sowa Rigpa – and allopathic Western Medicine in the Peoples Hospital in the town of Sogzong we also had many opportunities to meet the local citizens and nomads of Amdo in different occasions.
So many of our patients insisted on inviting us to their homes to have lunch or dinner with us. For them it was an honour to host us and for our Sorig Tour group it was great fun, an celebration for our tongues and bellies as well as a chance to get more in touch (and also shake) with the tibetan culture of Amdo.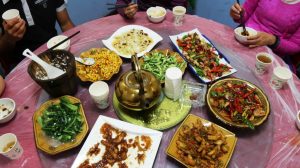 We got served litres of sweet or salty yak butter tea (to Issas amusement), tsampa with fresh butter, yak meat, different kindy of noodles in endless combinations and variations of vegetables, beans and lentils, rice of course and tibetan bread as well as our beloved Momos. Many of the foods we encountered there we saw for the first time. One example was the tibetan sweet potato which grew ubiquitously on the vast plains of Amdo and was as small as a pea and as sweet as its more famous and bigger african counterpart. Also the rich and exotic bouquets of the local herbs and spices were just delicious, most of the times. It happened regularly that our oral mucosa was literally melted away by an enthusiastic usage of spicy ingredients, mainly chili, which seemed to be the favourite side dish of the tibetans there. Also Sechuan Pepper was at its best, as Isa can surely tell you after one traumatic encounter with this special spice.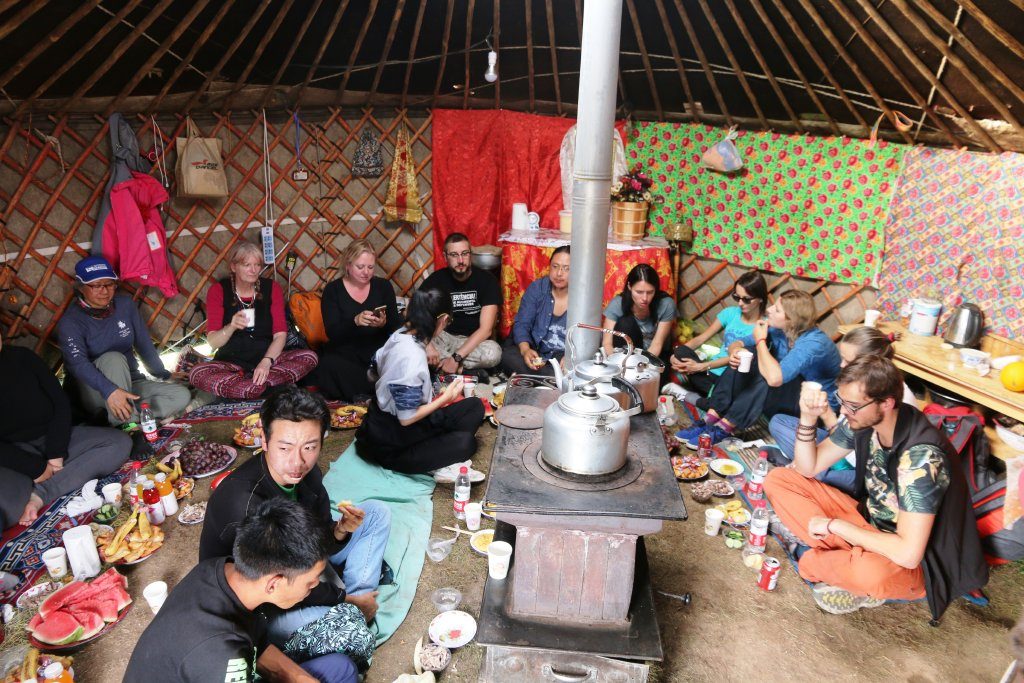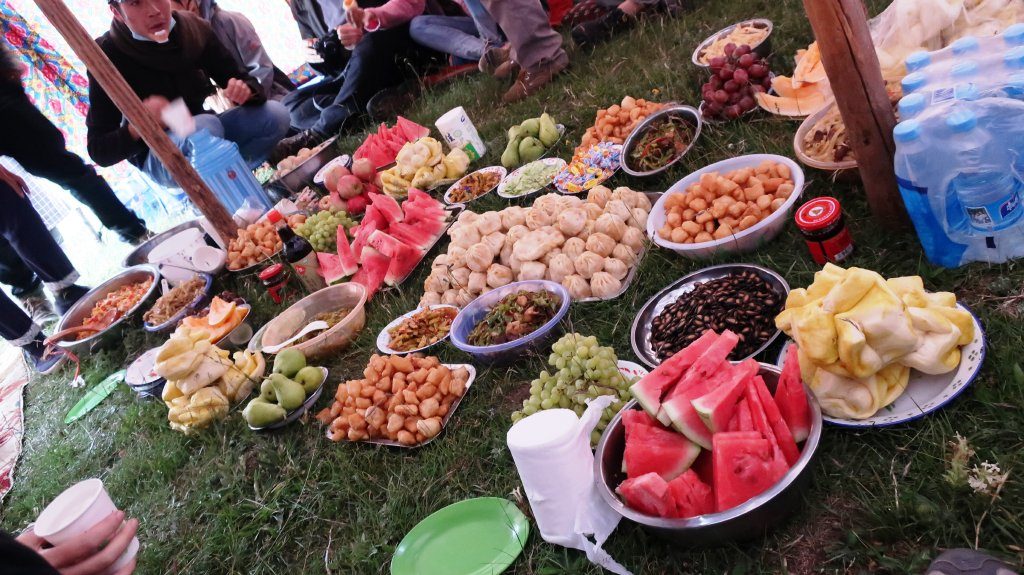 No matter how simple the economic situation and the houses of our hosts were, they always tried hard to satisfy all our needs. "Su! Su! Su!" – "Eat! Eat! Eat!", was a very common expression we constantly heard if someone of us dared to stop chewing or even had some leftovers on the plate. Our tee cups never went empty under the cautious eyes of the person responsible for the tea pot ( which often was the grandmother of the family), as it is also a tradition in Tibet to always farewell a guest with a full cup on the table to indicate the wish to invite him or her back again.
Sometimes we were seated in a big "U" form in a huge tent with our mentor Dr. Nida Chenagtsang at the head of our group in the style of the nomads. Even more authentic were the dinners in a mongolian yurt. While goats, yaks, sheep and horses enjoyed their veggie dinners outside we had ours inside around a central oven which gave warmth and kept the big tea pots on its top steaming (actually this post should be renamed to "Eating with Nomads").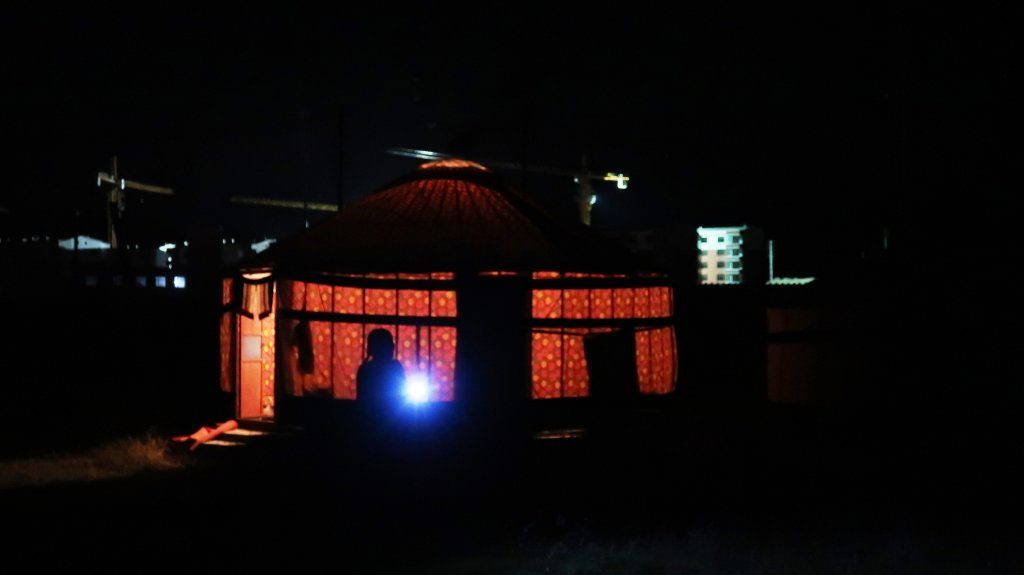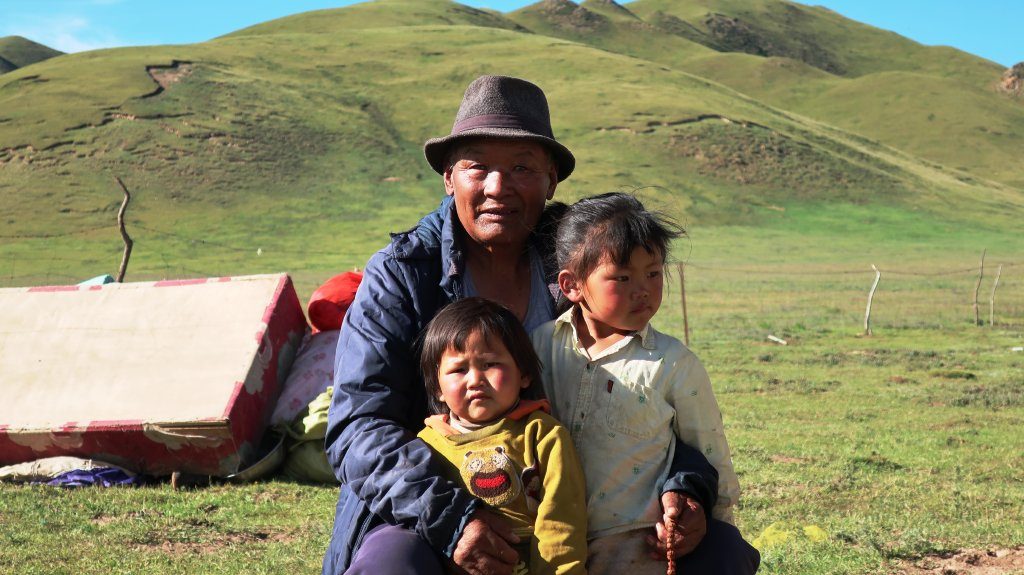 Once after we had another delicious dinner at the nomads place Dr. Nida spent his childhood in, all of a sudden a cousin of him parked his car behind the yurt, opened all doors and put the volume of his car radio to max.
"Nomad disco! Let's get movin'!" A minute later we found ourselves dancing and shaking and heavily gasping for the thin air outside on a tremendous green plateau in between two mountains. Except for our excentric moves and to the rhythm of traditional and modern tibetan pop folklore songs nothing moved around us. The landscape layed totally still around us as the shadows grew, the deep blue sky got darker and the sun sank behind the mountain ridge far away on the horizon.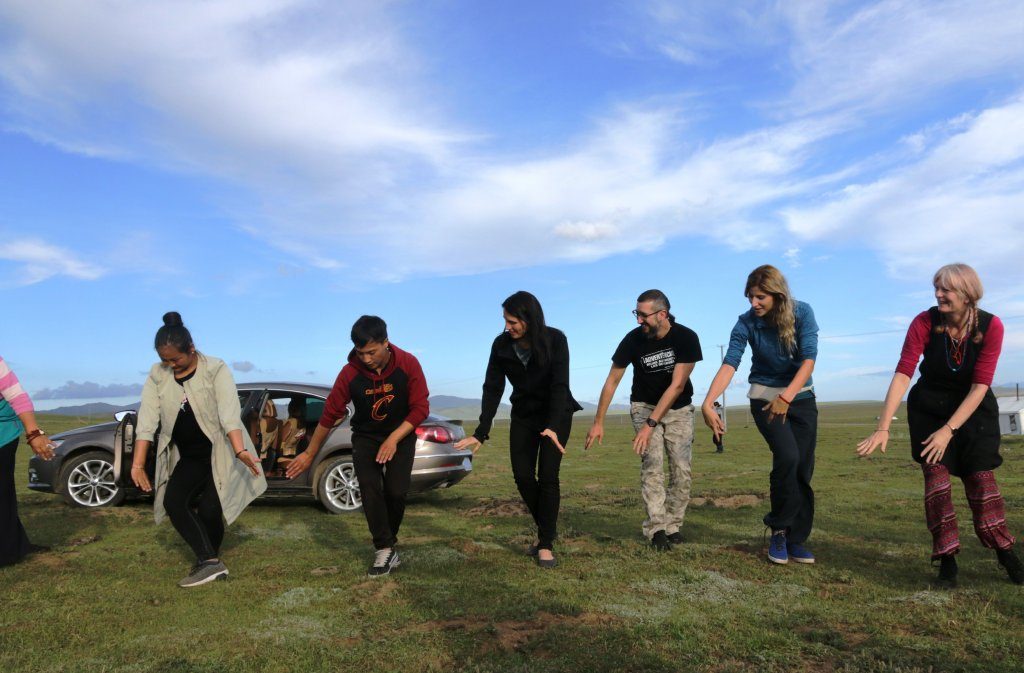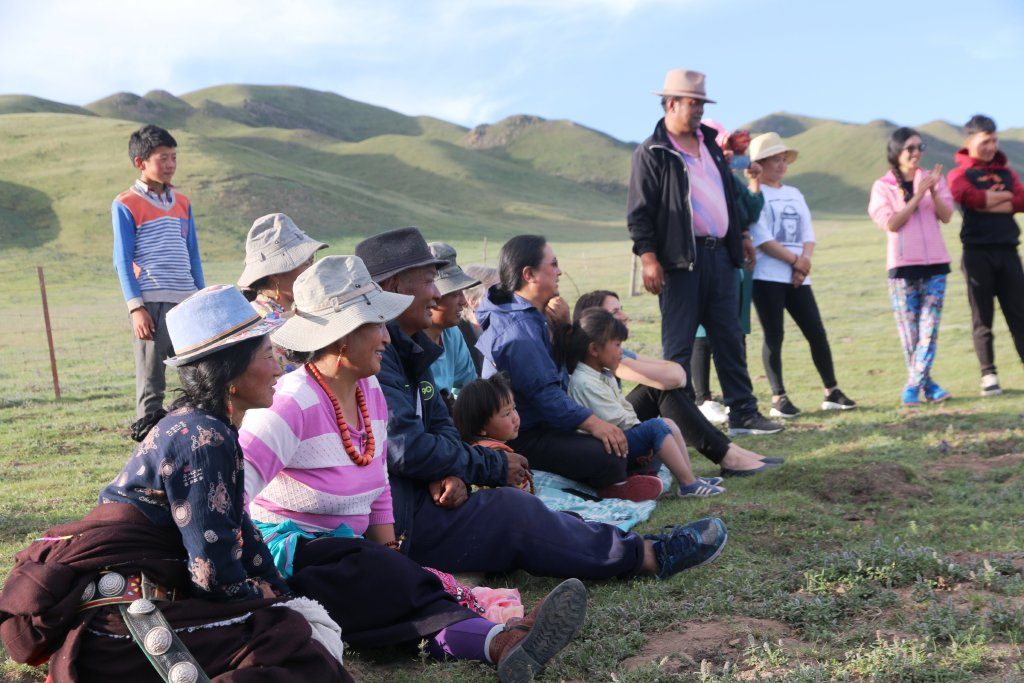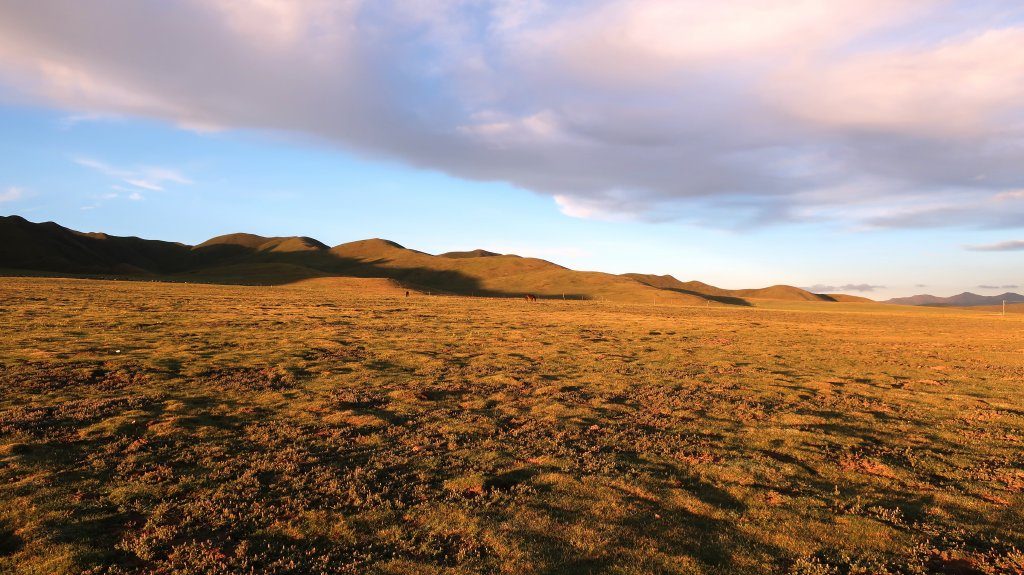 Suddenly one of the nomads jumped on his horse and careered away towards the hills standing effortless in his saddle. Under the cheering and clapping of the other nomads he quickly disappear behind a brow of a hill. A pack of huge tibetan dogs sprinted behind the rider to his flanks. A few minutes later he got back with a flock of goats and yaks which were driven into a smaller enclosed area next to the camp by the dogs. "Sorry, friends – continue to dance! I just forgot to bring back the herds before the dark. Otherwise the wolves would get them …"
---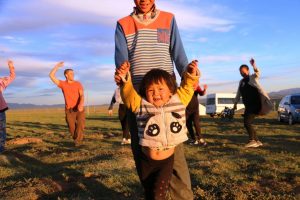 Have a look at the full picture gallery here …